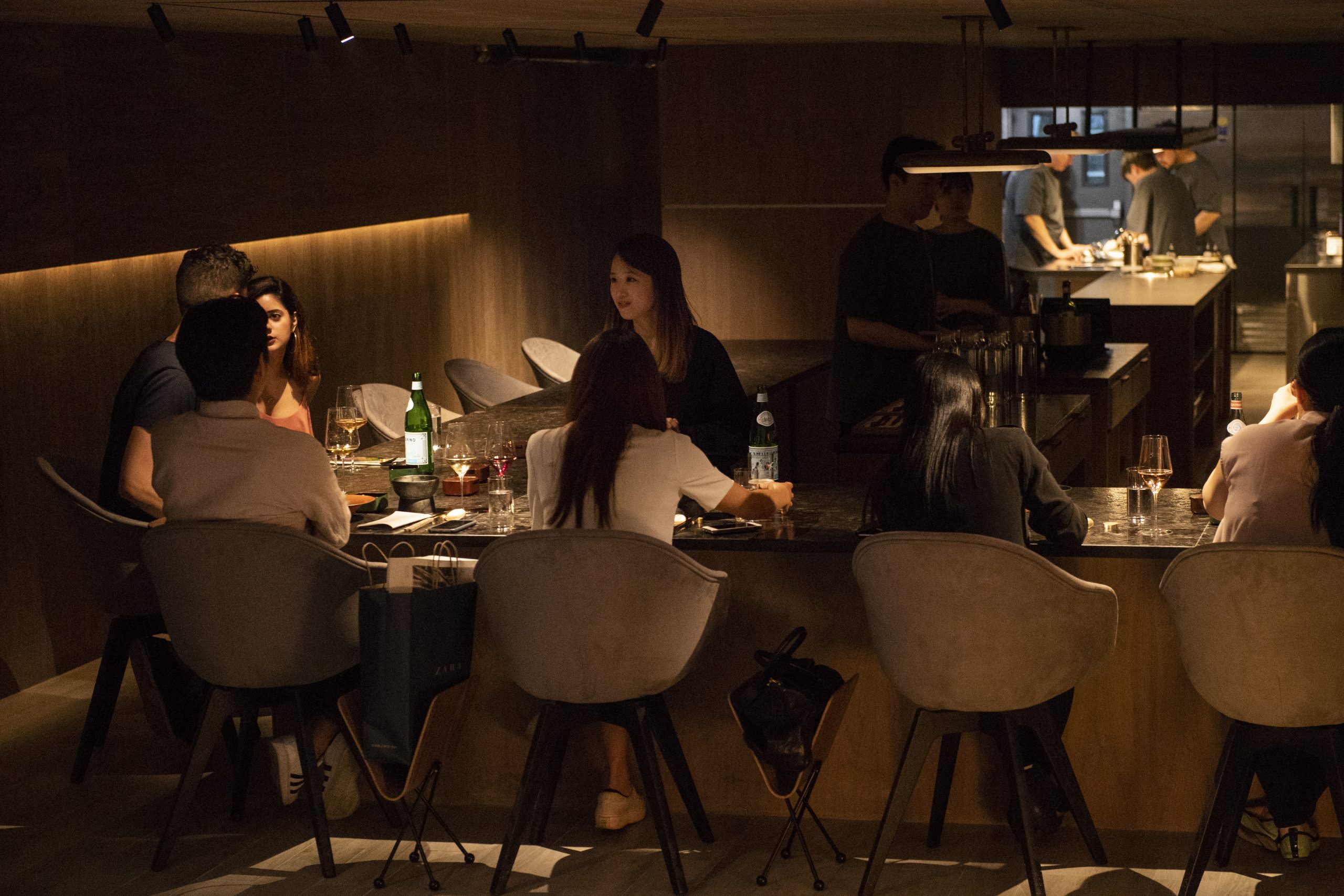 New York based restaurant Atomix is the second project of Junghyun and Ellia Park. As the word Ato, an ancient Korean word for 'gift,' suggests, Atomix seeks to present innovative Korean Cuisine to the world, and bring more awareness to the many facets of Korean culture.
The Atomix journey begins the moment guests enter the town house on East 30th Street, Manhattan. Dining and mixology spaces take up the ground and basement floors, with a lounge connecting the two areas. For each space, we carefully chose the materials and colors for a simple-yet-delicate expression. Natural and neutral materials, such as wood and stone, were used throughout, together with calm, warm colors. Carefully planned furniture and lighting create a special sensibility that, along with the elegant lines, leads to a spatial rhythm unique to Atomix. The lounge space utilizes contrast of scales to evoke emotional change.
Once the guests pass through this lounge space, they end up in the dining area. Dining in this space is akin to participating in a theatrical play. The dimensions are closely spaced, and the guests start their meals at exactly the same time. This encourages a change in perspective, from "me" to "us." Smaller-yet-important details, such as witty menu cards, chopsticks that guests can choose, Korean fashion design, artworks and ceramic pieces all come together for a rich cultural experience.
Category
Interior Design, Service Design
Classification
Restaurant – Fine Dining
Location
104 E 30th St, New York
Construction
Client's Direct Management
Client
Atomix & Hands Corp.